Mini rolls with mushrooms and cream cheese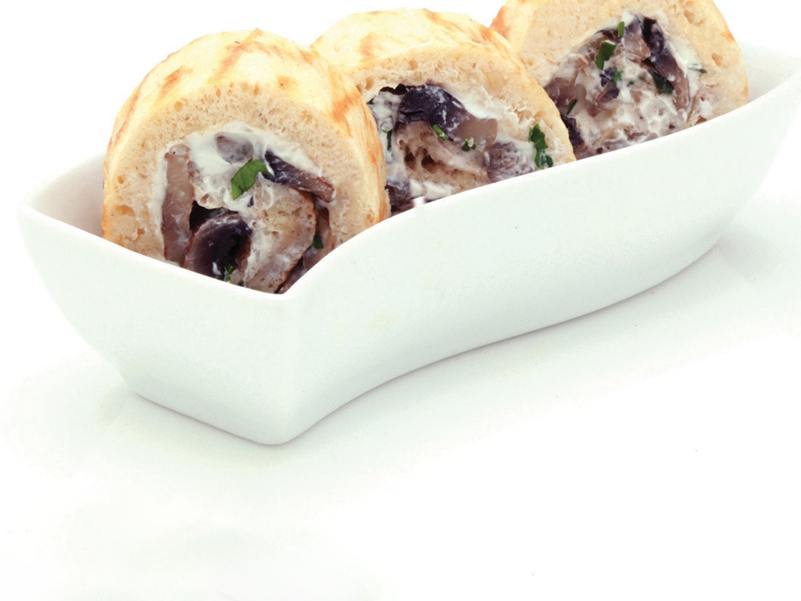 Giant Pita bread
Preparation
We add some oil in the pan and warm up the ELVIART Giant Pita bread for 3 minutes.
In the hot pan, we frizzle the mushrooms with the onion.
We add salt, pepper and finish with white wine.
We add cream cheese and spread the mix on the pita bread.
Make it a roll and cut it to pieces.