Pockets with goat cheese and sun dried tomatoes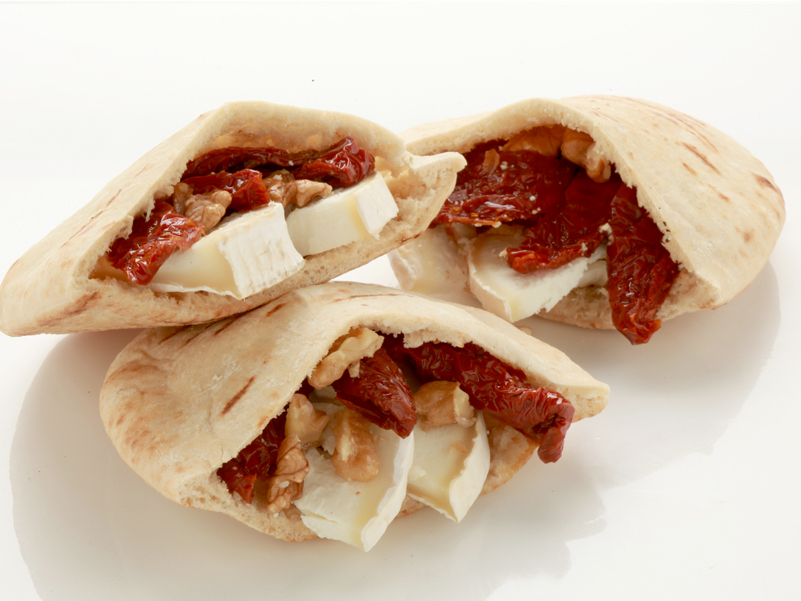 Pocket oval pita bread
Pocket oval pita bread
Preparation
We bake the ELVIART Pocket Oval Pitas Breads for a few minutes until they fill with air and get some volume.
We cut each pita in the middle, open it up and fill with light goat's cheese, sun-dried tomato and nuts.
We cut it in the middle and enjoy the pockets!