Pita bread with blue cheese and cucumber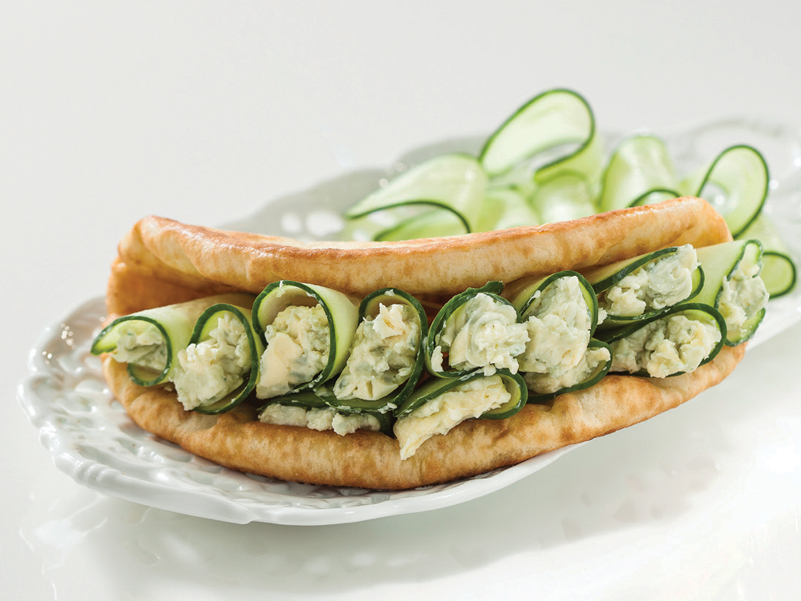 Premium pita bread
Premium pita bread
Preparation
We mix the blue cheese with butter until they become an even mixture.
We bake the ELVIART Premium pita bread in the oven for a few minutes.
We put 2 – 3 spoonfuls of the cheese mixture on top of the pita and sprinkle with a little pepper.
We add slices of cucumber, fold and enjoy.