Cheeseburger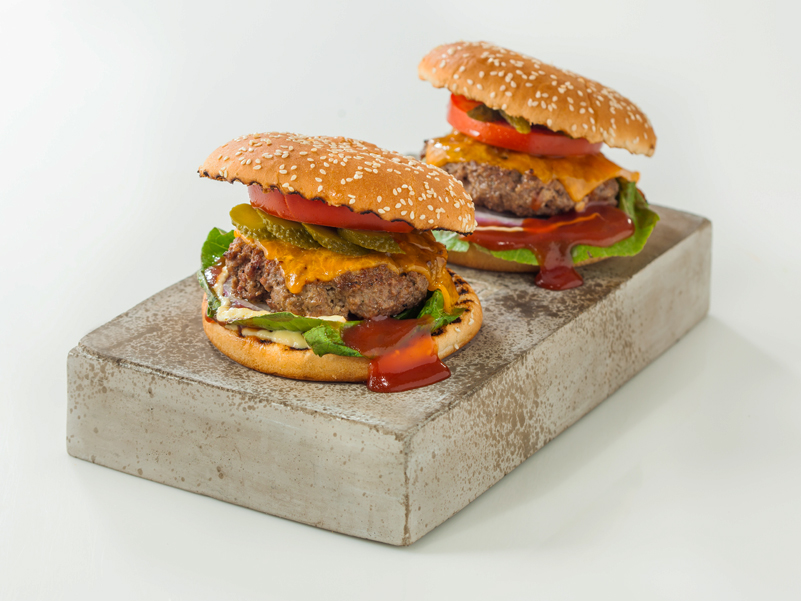 Burger Bun
Burger Bun
Preparation
We bake the burgers in the oven for 20 minutes until they brown.
We open the burger buns in the middle and bake for 1-2 minutes.
We put a burger in each bun, place a leaf of lettuce, a tomato slice, pickles and cheese.
We spread tomato sauce & mustard… and the burgers are ready!